Tarltons Lodge B & B is a family business, which is why you will see various names associated with its management: Natasha, Dan, Peter and Katalina. The Lodge had been managed by Natasha and Dan for two years, 2014 to 2016. At the end of October, 2016, Peter and Katalina, Natasha's Mum & Dad, took over the day to day running of Tarltons Lodge from Natasha and Dan who moved to Auckland.
Our last 2016 – 2017 summer season was very rewarding for us. Our guests were very interesting people from many different countries who all had interesting life stories to share. We enjoy very much swapping stories with our guests. We have travelled overseas extensively both in Peter's work and on our sailing boat, and now get itchy feet when we stay in one place for too long. While employed in the Oil & Gas Industry, we have experienced many 5-star luxury hotels, in many different countries. Following this experience, we know, what for us, constitutes the ideal accommodation when away from home. When searching for accommodation in a foreign country, Katalina and I look for specific requirements. Here at Tarltons Lodge we provide those preferred requirements and services for you, to make your stay more than just an overnight bed.
Tarltons is near the centre of activities in Paihia
2. Tarltons Lodge provides a selection of tasty and filling breakfasts at no extra cost
3. Tarltons facilities are 5-star and world class. The services are meticulous and invariably exceed the guest's expectations.
4. The stylish furnishings in all three guest rooms display an elegant intimacy, with King and Super-King size beds and quality linen.
5. Tarltons provides fast and unlimited internet
6. Each Tarltons guest room commands a spectacular ocean and island view
We hear from our many satisfied guests, and read in their Trip Advisor reviews, that the two overall memorable aspects of our Lodge are the awesome panoramic ocean view and the tranquil silence and absence of any traffic noise, yet still only a 7-minute walk to the town.
Very few if any other Bed and Breakfast accommodation venues in Paihia can boast of such an awesome sea view from each guest room. With respect to this commanding sea view, from the moment you enter Tarltons Lodge and walk out onto the lower terrace or the upper balcony, the 170-degree ocean panorama owns you. Every guest room is on the north and ocean facing side of the building and has floor to ceiling sliding glass doors, through which this expansive and spectacular view is visible from your bed, from your private spa and from your breakfast table. When you wake up in the morning and look out, the view is there. Additionally, throughout most of the year at dawn, the sunrises erupt in a kaleidoscope of riotous colour which floods into your room and assaults your vision.
Our guest rooms' sliding glass doors open onto a terrace. The only sounds you will hear is the throaty bird song of the "Tui" bird in the morning (Click here for Tui Bird Song ), the rhythmicsound of waves lapping on the beach below and the muffled put-putting of boats motoring up Veronica channel to the port of Opua. Access to your private section of the terrace is by a staircase, exclusive to your use, where similarly you will find your own exclusive and personal Jacuzzi/hot tub, breakfast high table and chairs and small garden full of unique New Zealand flora and fauna.

Many accommodation providers in the Bay of Islands advertise sea views. Be cautious, because in many cases what the guest ends up with, is a glimpse of ocean between two buildings or a distant view of the ocean over and beyond a sprawl of rooftops comprising Paihia town. Their advertising photographs don't match the reality the guest faces. Our guests repeatedly say that the photographs on Tarltons Lodge website don't do justice to the spectacular view and calming tranquillity of Tarltons Lodge.
Our check-outs can be emotional experiences as most of our guests are reluctant to leave, wishing they had planned a longer stay at Tarltons. Often, they write hand written thank you notes:
Tarltons Lodge guest's farewell photo album
YOUR HOSTS: PETER AND KATALINA KINSEY
Now I have told you about the Lodge and the last summer season, I will introduce ourselves, and tell you a little of the story of our life together for these past thirty-six years, a long road which has lead us here to the Bay of Islands and the management of Tarltons Lodge.
In the 1970s when I was in my early twenties, I had a dream of sailing offshore to the tropics. In August, 1978, after several year's preparation, I sailed out of the Juan de Fuca Straight southbound and singlehanded, on Kainui, my engineless 25 foot Vertue Class sloop.
I had sailed down the California coast stopping a Moro Bay, San Francisco, San Pedro, and San Diego. I returned to Canada to work on two occasions leaving Kainui in a marina in San Diego and later in Keehi Lagoon in Honolulu. So, it was almost a year and a half later that I was in the Hawaiian Islands, provisioned and ready for the long passage to the equator and beyond.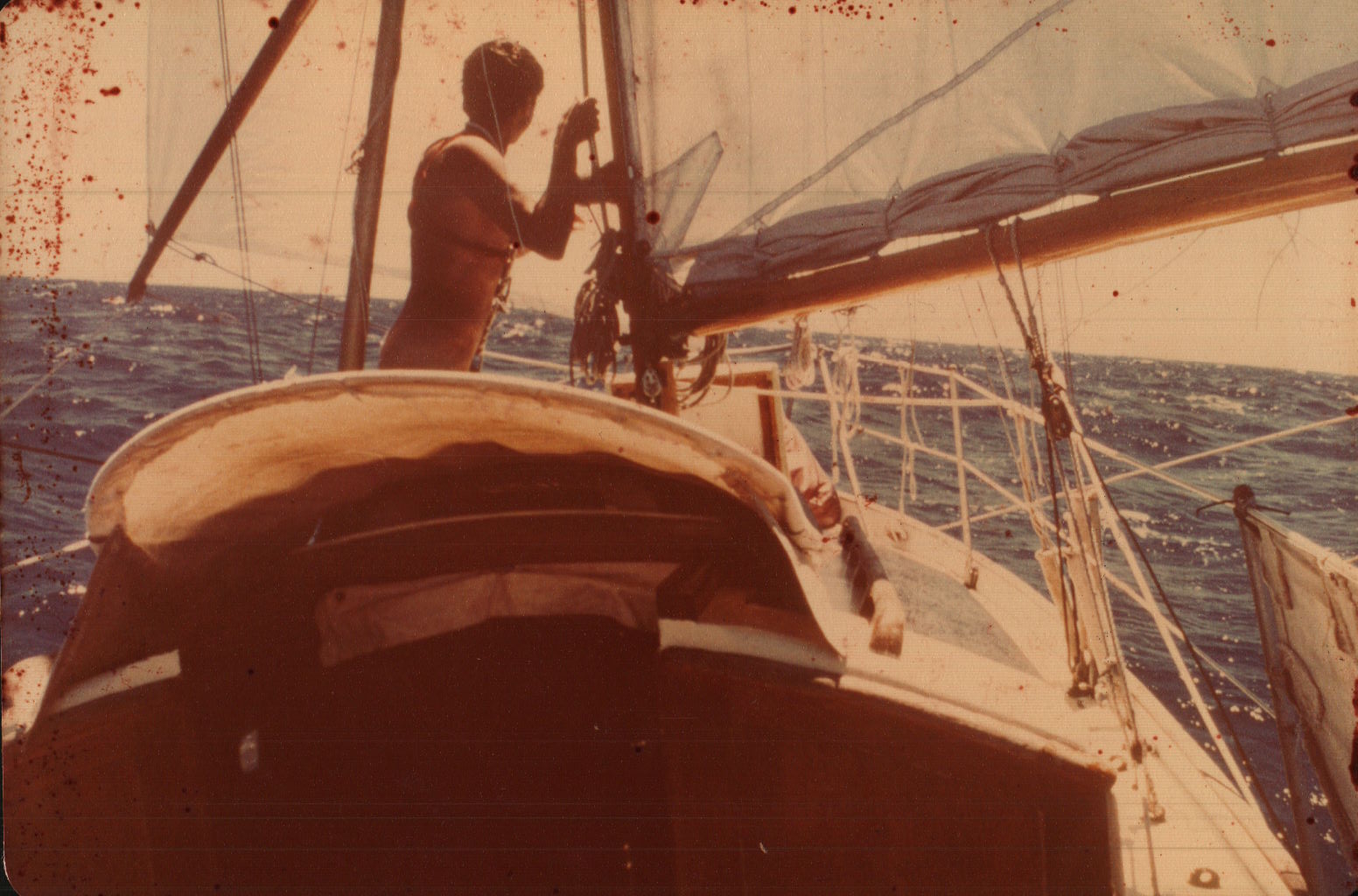 Peter at sea, sailing south, single-handed
My final port of call in the North Pacific, on the voyage south, was at Lahaina on the island of Maui in Hawaii. There at the Lahaina Yacht Club I heard about good fishing and the low cost of living in the Tongan Islands.
From Maui I sailed south, stopping at Palmyra Atoll, then Pago Pago in American Samoa. I was running short of cash, so in Pago Pago I bought a fishing net and decided to spend a couple of months in Tonga, before continuing on to Australia. At that time, I was dreaming of blond Australian girls and my plan was to work in Australia when the money ran out.
On July 9th, 1980, at 06:40 am I sighted the bold, high cliffs on the north side of the island of Vava'u in the Kingdom of Tonga. This was pre-GPS so I was relying on my sextant and chronometer. The ship's log reveals that I had had made a flawless and accurate landfall:
"I am feeling pretty edgy as I always do at night, before a landfall. I'll be glad when dawn comes and I can see the island. I had, the more tired I got all evening, an ominous feeling something was wrong. I stayed up all night, listening and looking into the darkness ahead. I had a knot in my stomach. I was repeatedly going forward straining my eyes to see the white phosphorescence, marking the surf line on a reef. Turns out I could have slept all night! 06:45 hrs. Land Ho!! Right on the money! I was steering 245 degress magnetic to avoid an unexpected landfall, in case I was closer to land than my calculated position on the chart. I figured I would sight land bearing 205 degrees Magnetic and there isVava'u bearing 205 degrees magnetic!"
The first night in Vava'u Peter's attention was drawn to this girl, Katalina, at the Paradise International Hotel
The first night in Vava'u Peter's attention was drawn to this girl, Katalina, at the Paradise International Hotel
The next day I saw Katalina again at a beach front traditional dancing show. I was stricken. From that moment, Katalina became the centre of my world. That was the end of the dreams of blond Australian girls. Anchored off Katalina's Village, setting the fishing net each evening with her brothers and picking it up at dawn became our routine.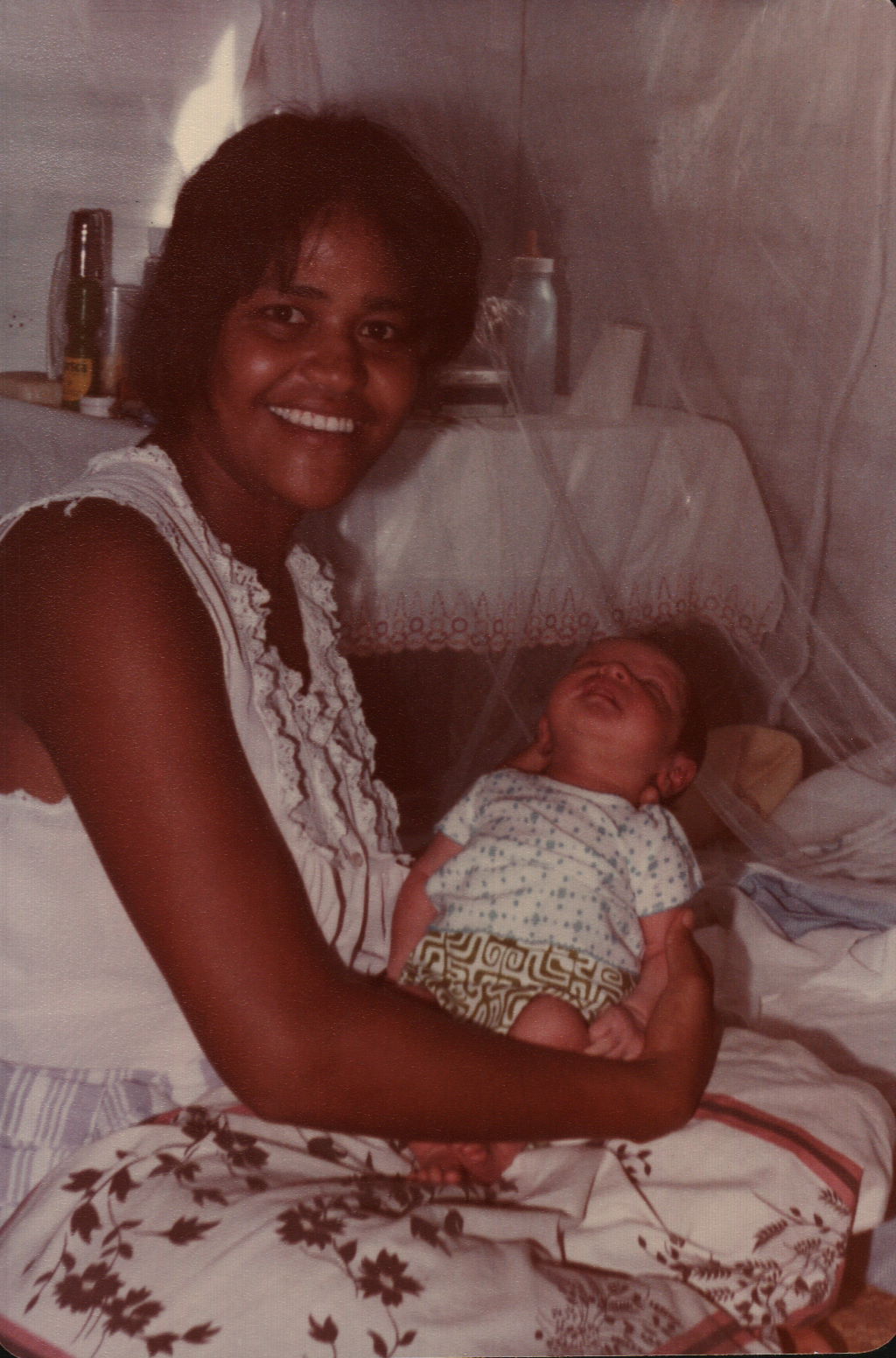 February 2nd, 1982, Nicholas was born in the Hospital in Vava'u
Anchored off Katalina's Village, setting the fishing net each evening with her brothers and picking it up at dawn became our routine.

We built a house on family land at Hangakikapa, overlooking Kainui's Vava'u mooring, with the intension of expanding it into a Yacht Club. Unfortunately, we ran into insurmountable obstacles in Vava'u and the Yacht Club never came to be. We made plans to return to Canada on "Kainui"
Preparations were made, while on Kainui's mooring, to make room for Katalina and Nicholas during the long voyage north.
At 2:30 pm on June 16, 1984, we set sail for Fanning Island at the equator.
On July 9, 1984, Kainui's log reads:
10:00 pm. It's night now and I am drinking tea to stay awake. I have Kainui on a course parallel to the shore of Fanning Island which is about 5 miles off. We are waiting until the morning to locate a suitable anchorage… we slowly approached the island under full sail and light winds. The scraggly coconut fronds slowly revealed a solid grey base of land that gave way to lush tropical greenery as we got closer and closer…
After several weeks at sea, Katalina & Nicholas are very happy to see Fanning IslandAtoll
We anchor in the lagoon, then 10 days later we set sail north for Hawaii.
August 5th, we make our landfall off Oahu, Hawaii and receive the customary and outstanding hospitality of the Hawaii Yacht Club.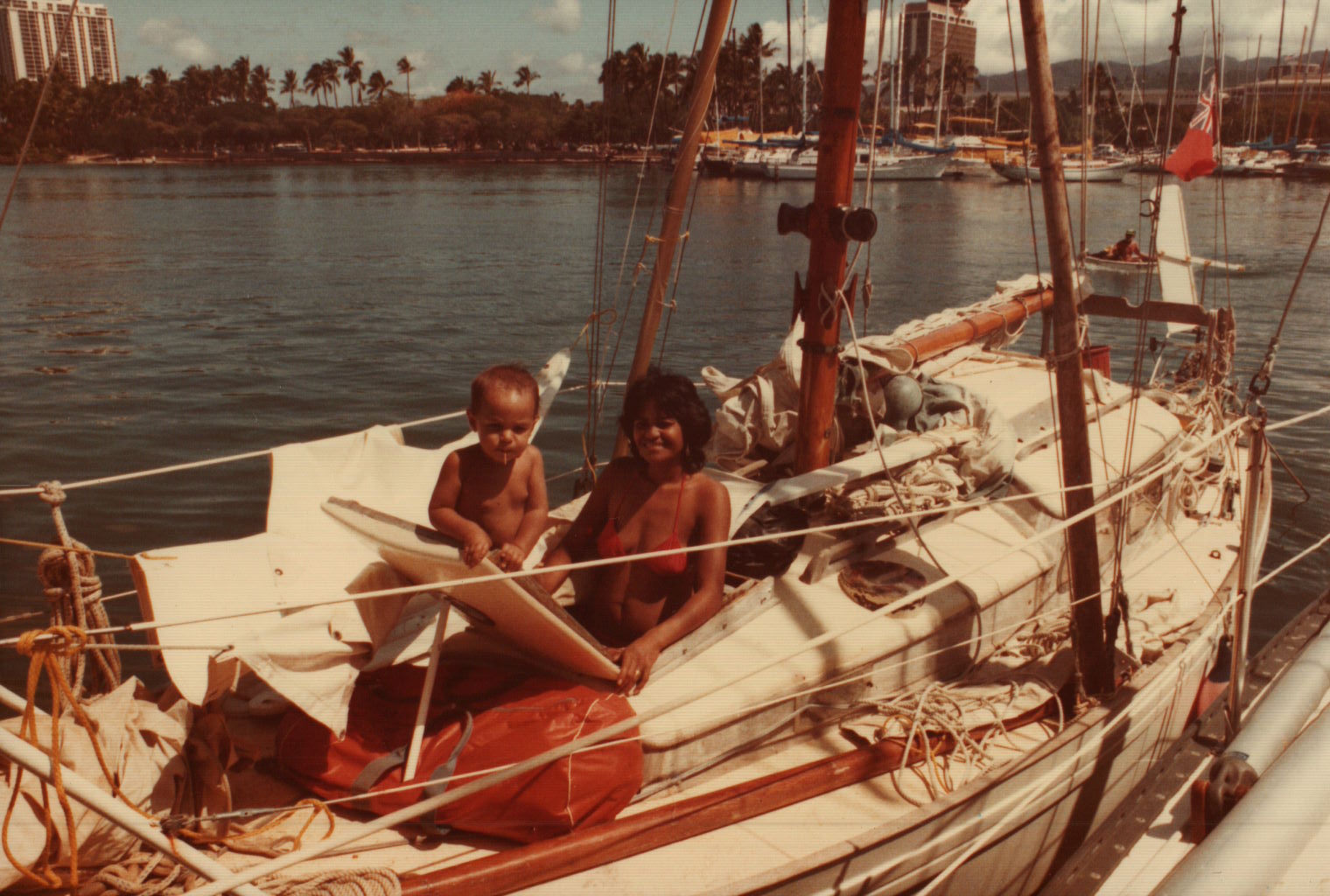 August 5th, we make our landfall off Oahu, Hawaii and receive the customary and outstanding hospitality of the Hawaii Yacht Club.
The Log reads: "We got a few stares at the Yacht Club restaurant, even in that place, accustomed as it is to seeing sailors arriving from offshore. It must have been a combination of my tall, bony, gaunt body, plastered in numerous white boil dressings, Katalina's striking Polynesian beauty, and our overall bedraggled and wrinkled appearance."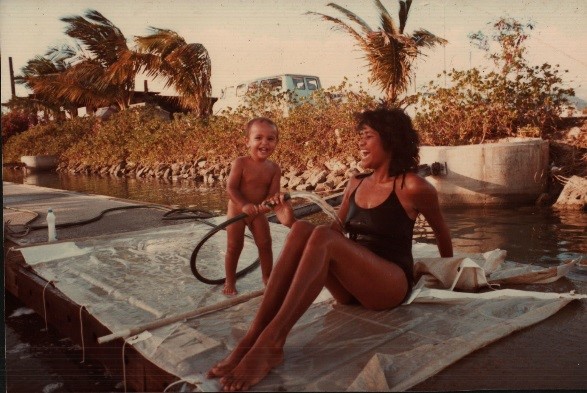 For a sailor, after a long ocean passage, an endless stream of fresh water is a luxury which evokes pure joy.
Back in Canada, in 1985 Peter started construction of a 50-foot steel cutter:
In 1986 Natasha was born.
Ten years later our new boat "Tavake" is launched.
After a long process of preparing the boat for sea, we opened our offshore Adventure Sailing business, "Tropic Bird Sailing Adventures" and depart south with our first paying customer, stopping in Honolulu, Fanning Atoll, Pago Pago, American Samoa, Vava'u in the Tongan Islands and Fiji.
Following our arrival back in the South Pacific, we spend 7 years running Sailing Adventures Fiji, specializing in honeymoon, kite-boarding and back-packer cruises, based out of Vuda Marina on the west coast of Viti Levu in Fiji…
During these 7 years Katalina managed a South Pacific Traditional Dance troupe in which Natasha participated
…following which we passed nine years working in numerous countries, overseas in the Oil & Gas Industry, traveling extensively for work and maintaining Fiji as our home base.
Our travels have taken us to many overseas locations, not limited to the following locations: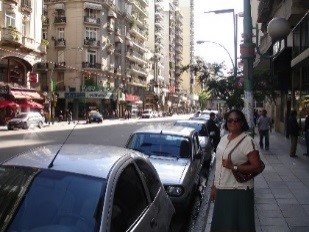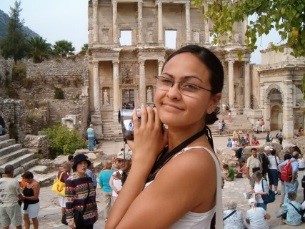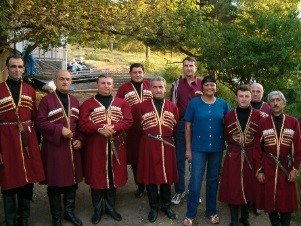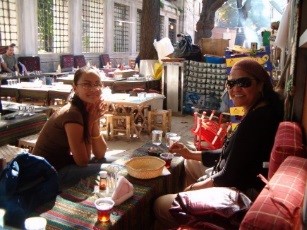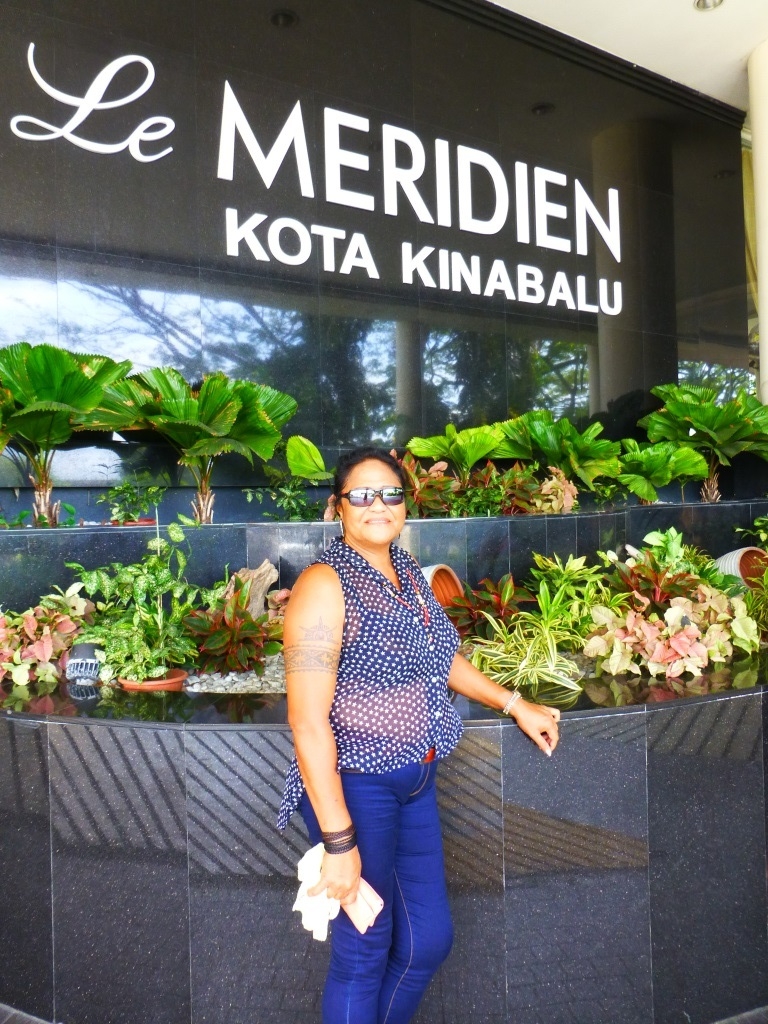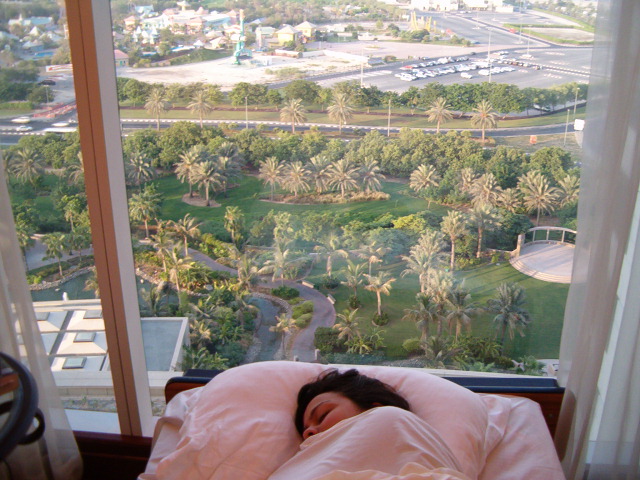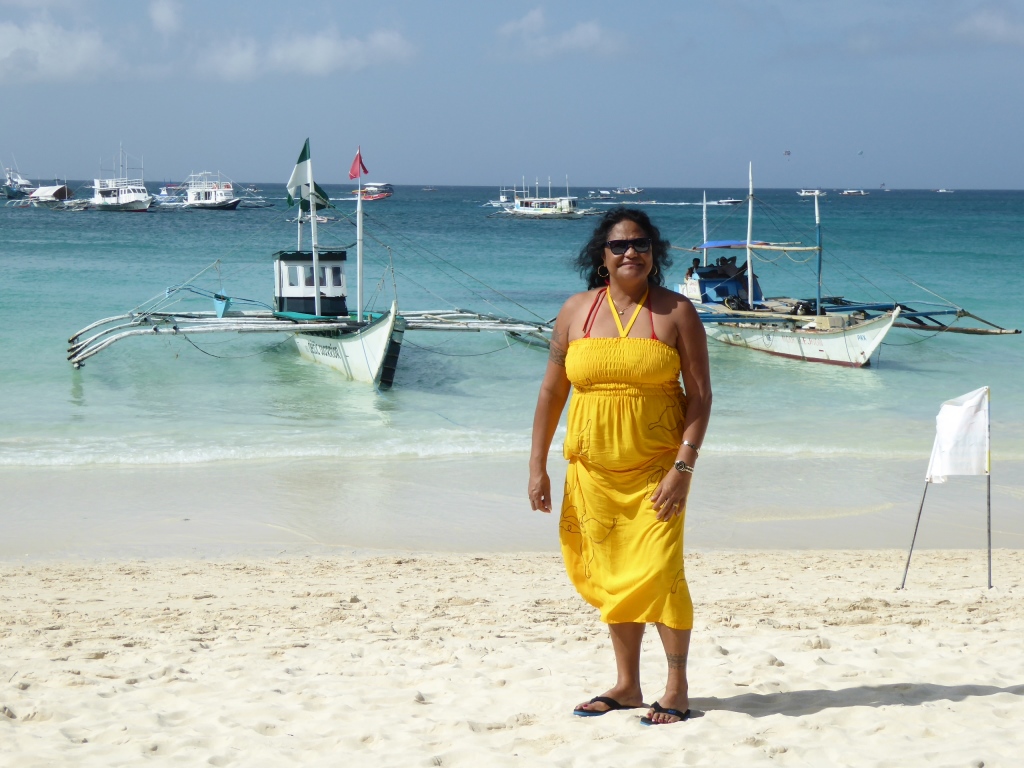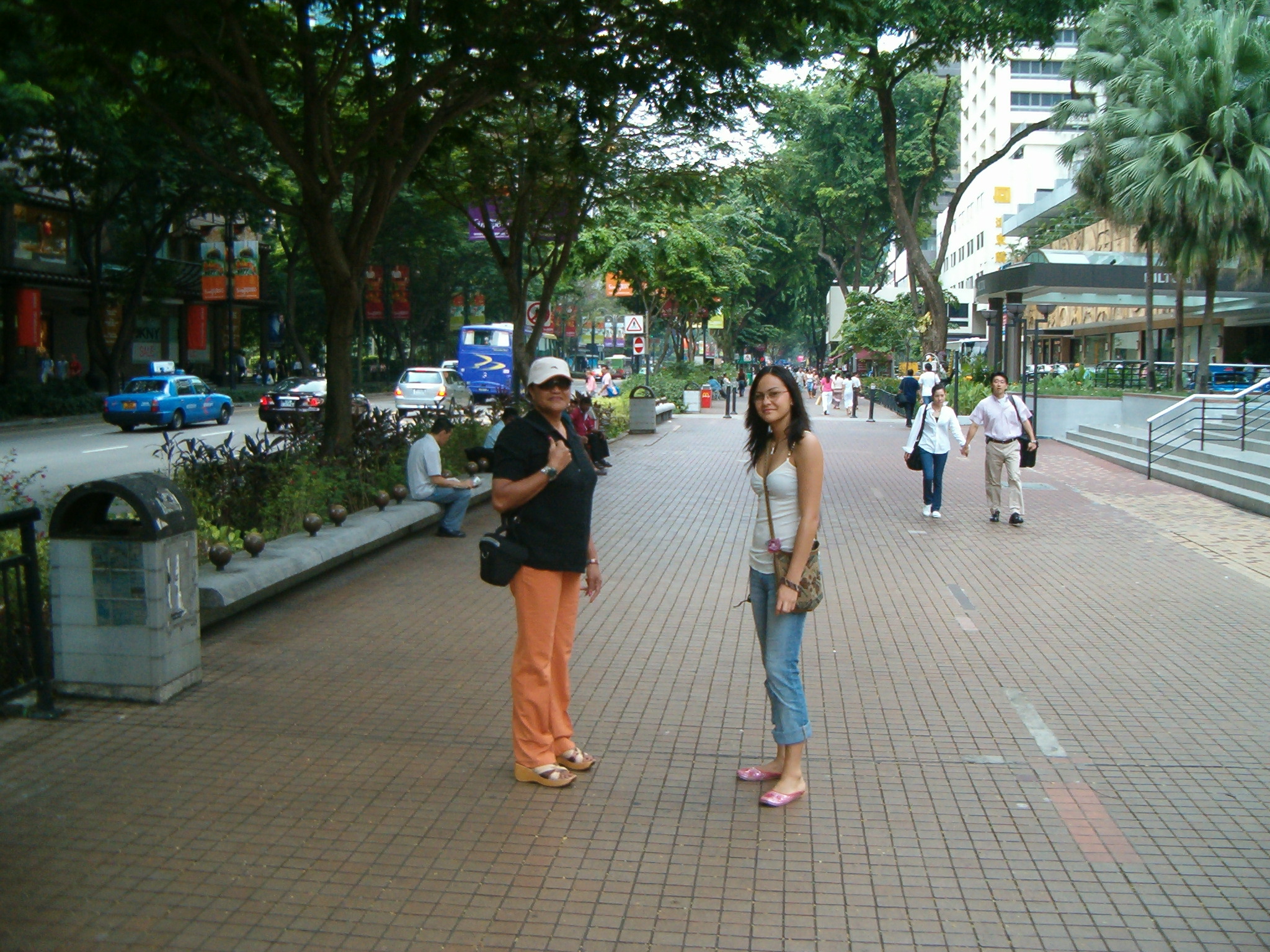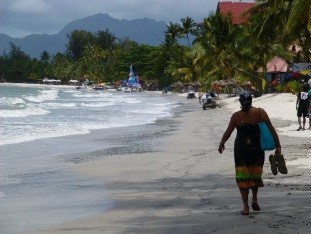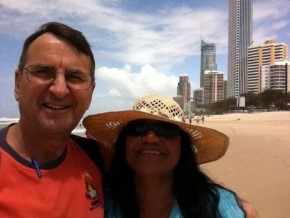 Surfer's Paradise, Queensland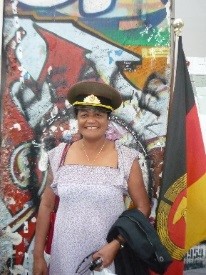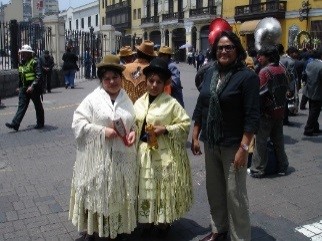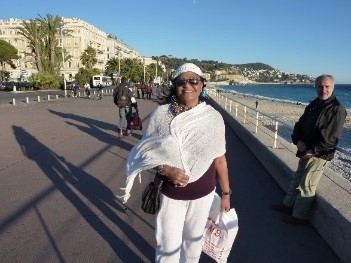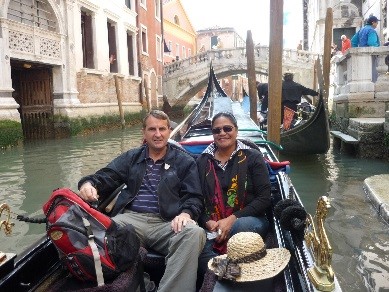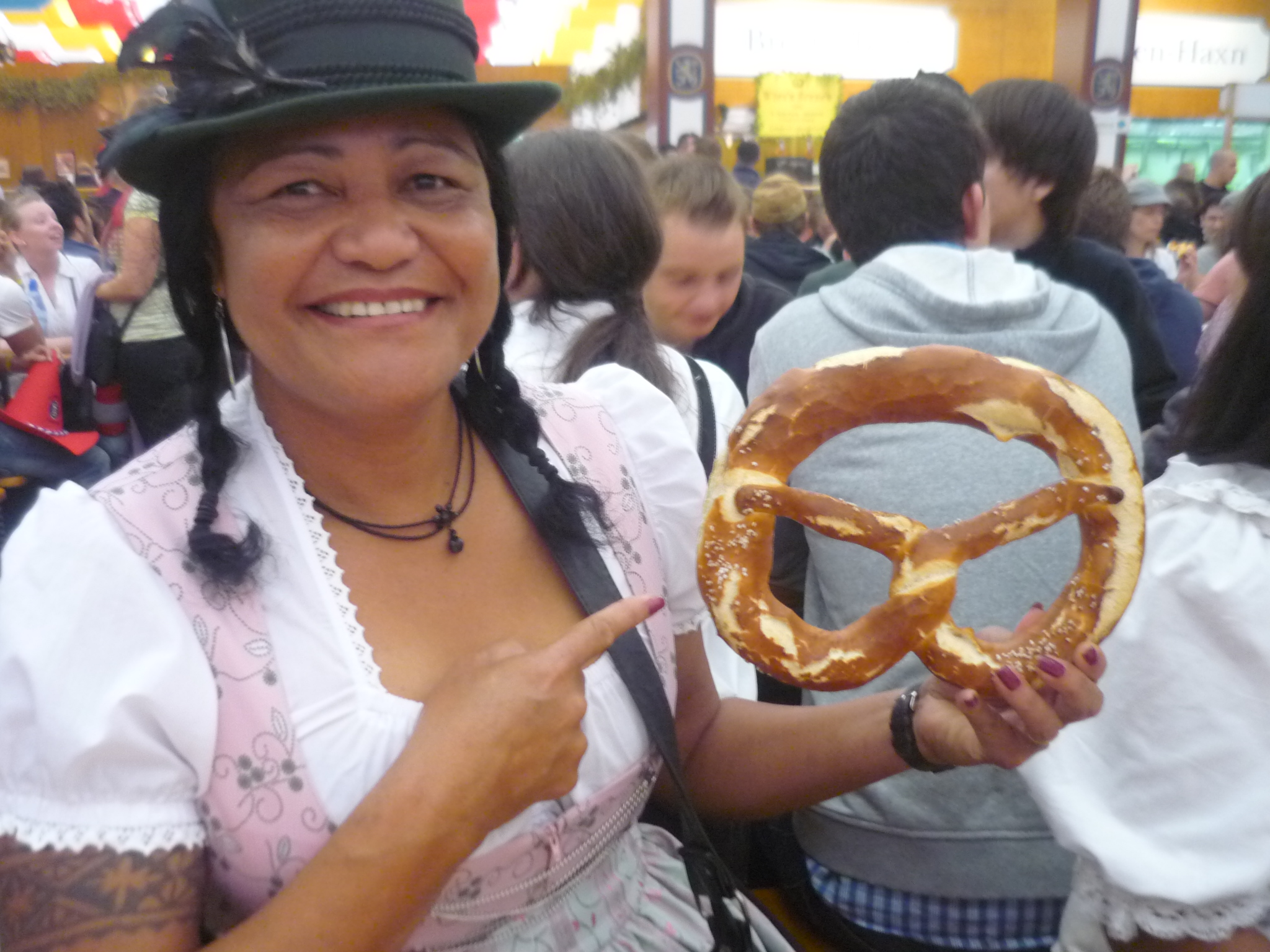 Octoberfest, Munich, Germany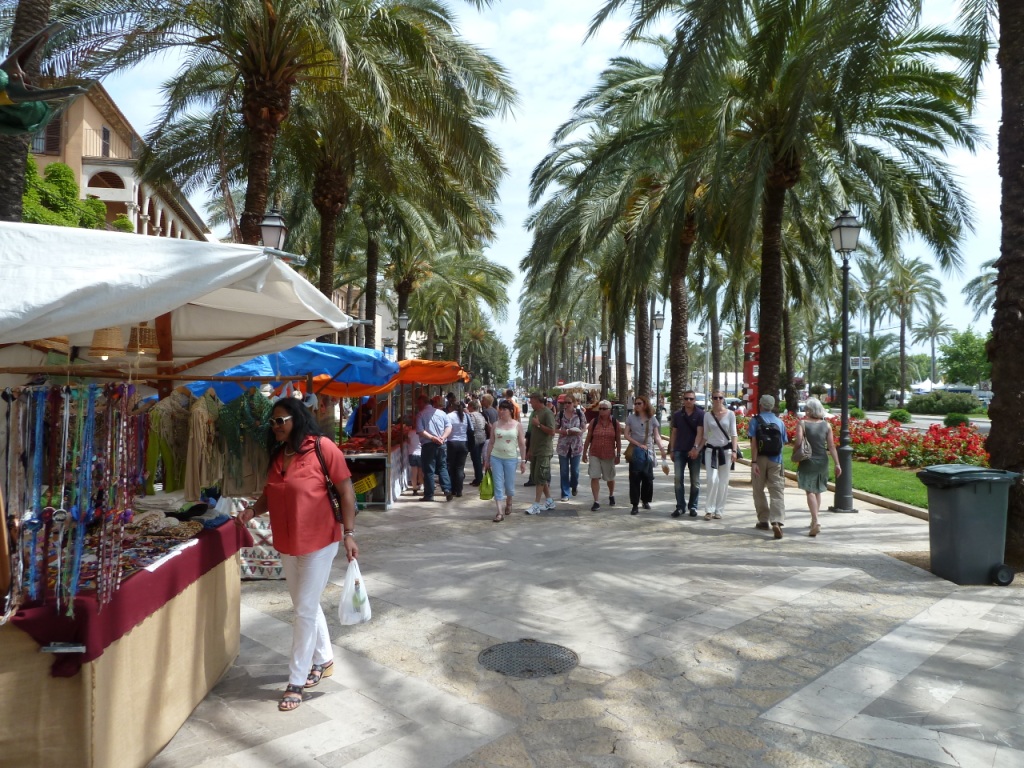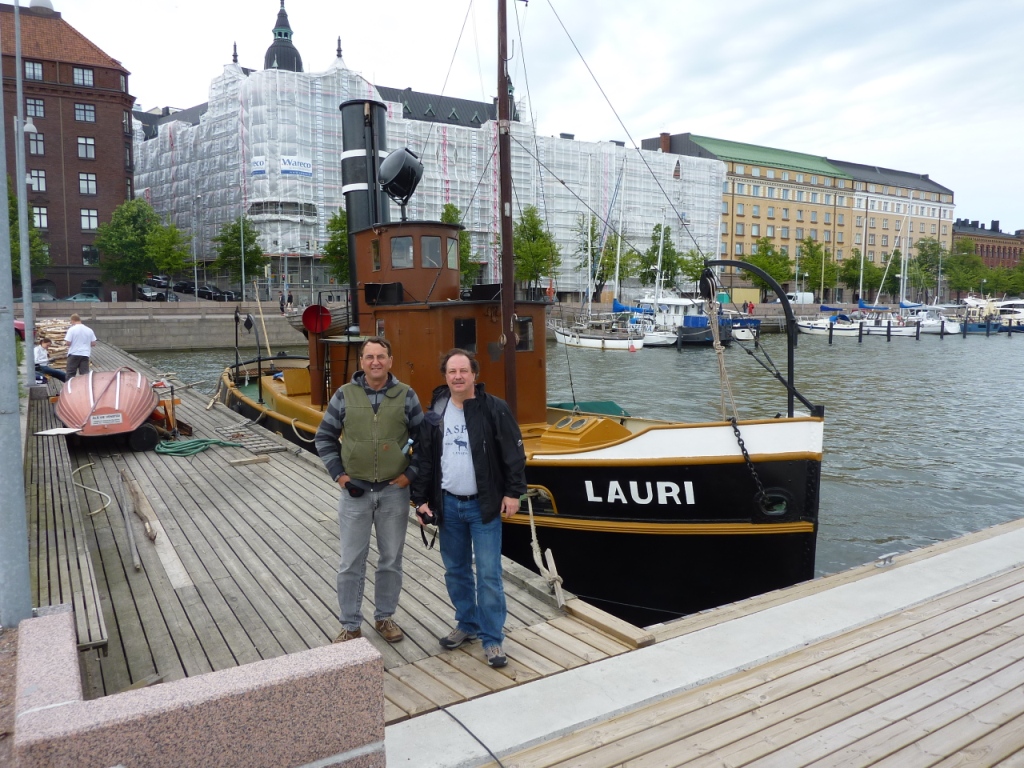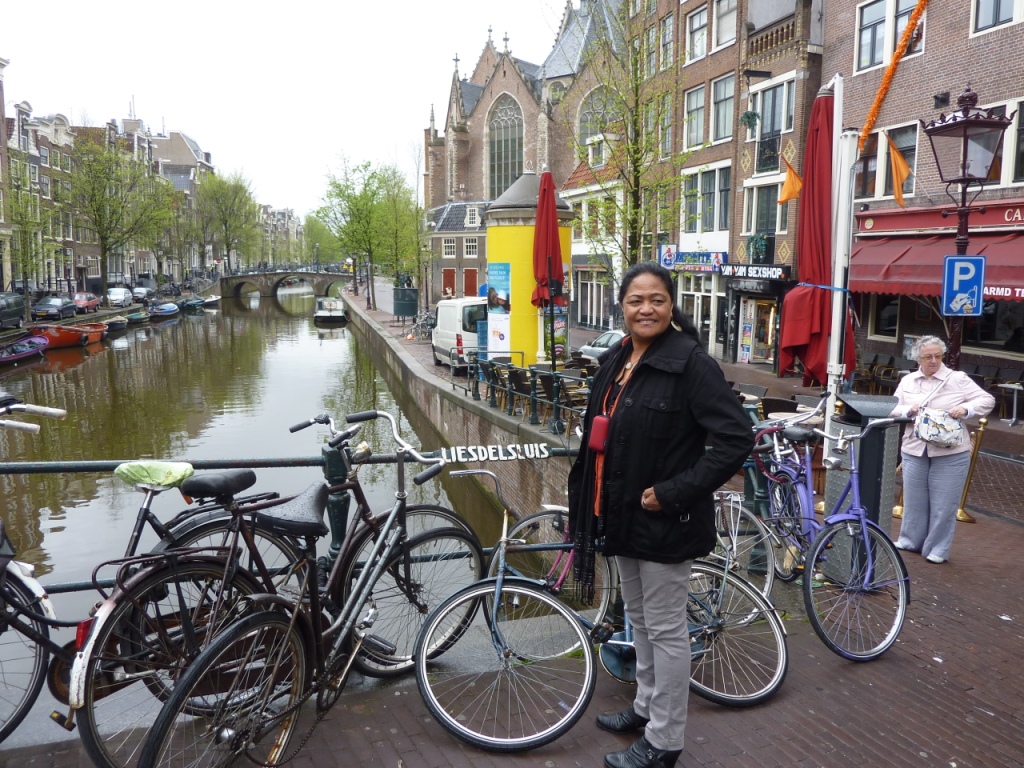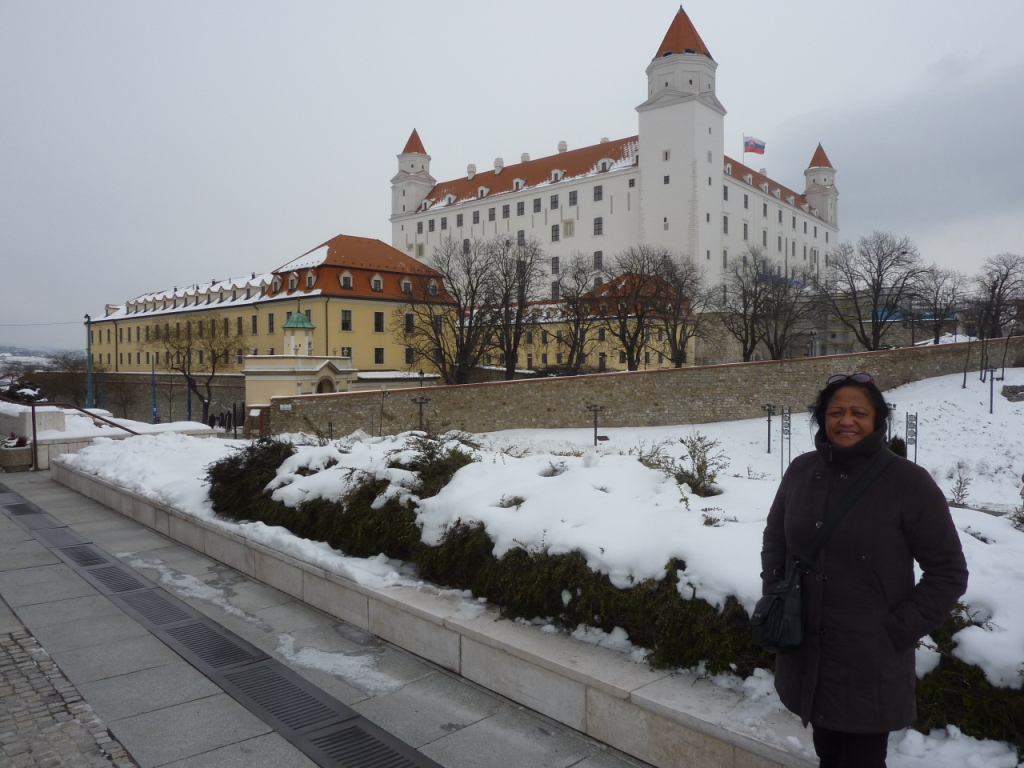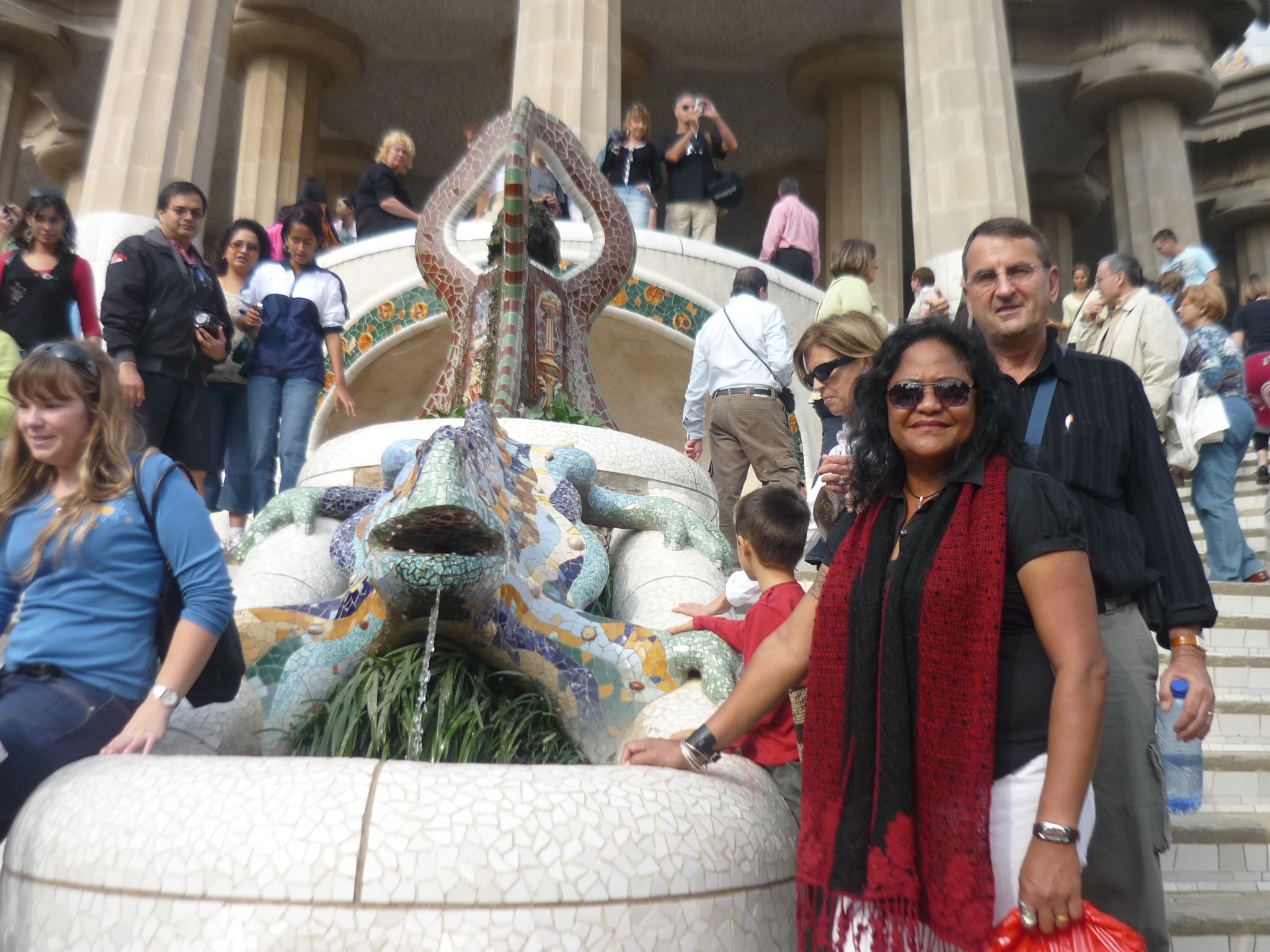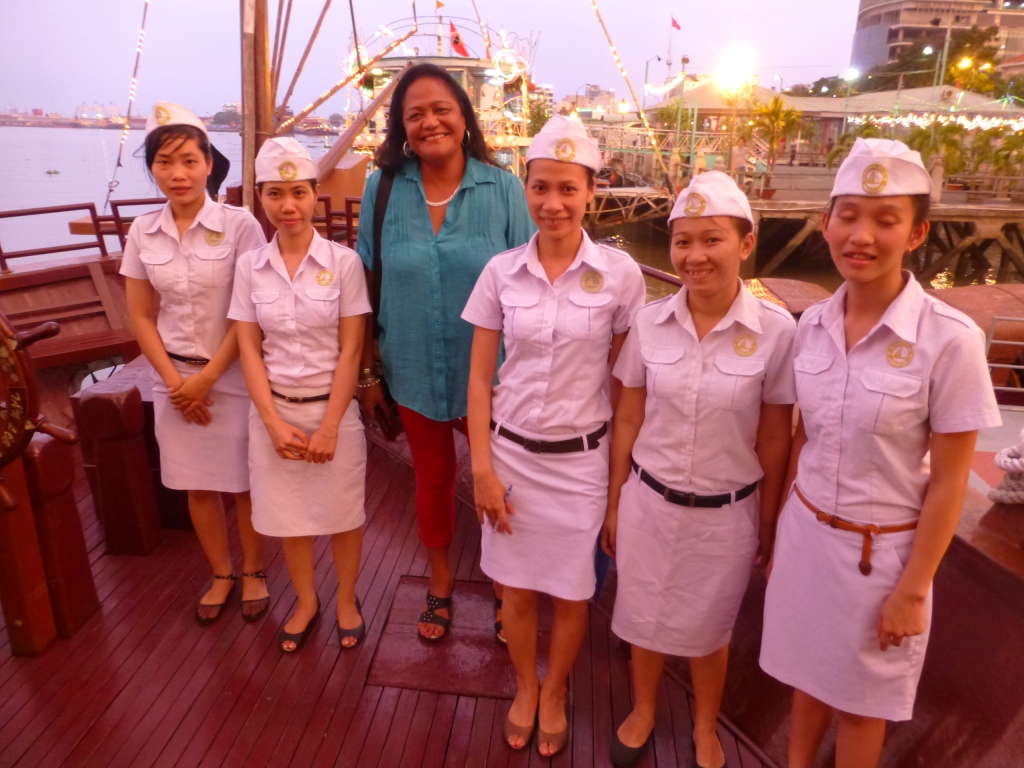 Ho Chi Minh City, Vietnam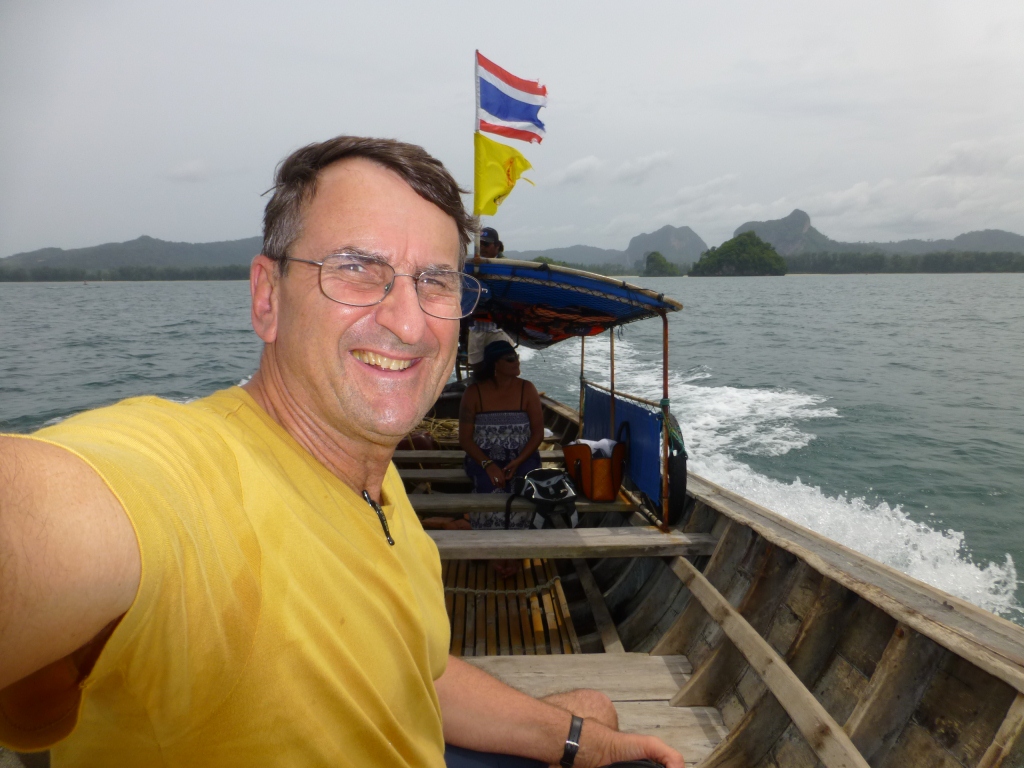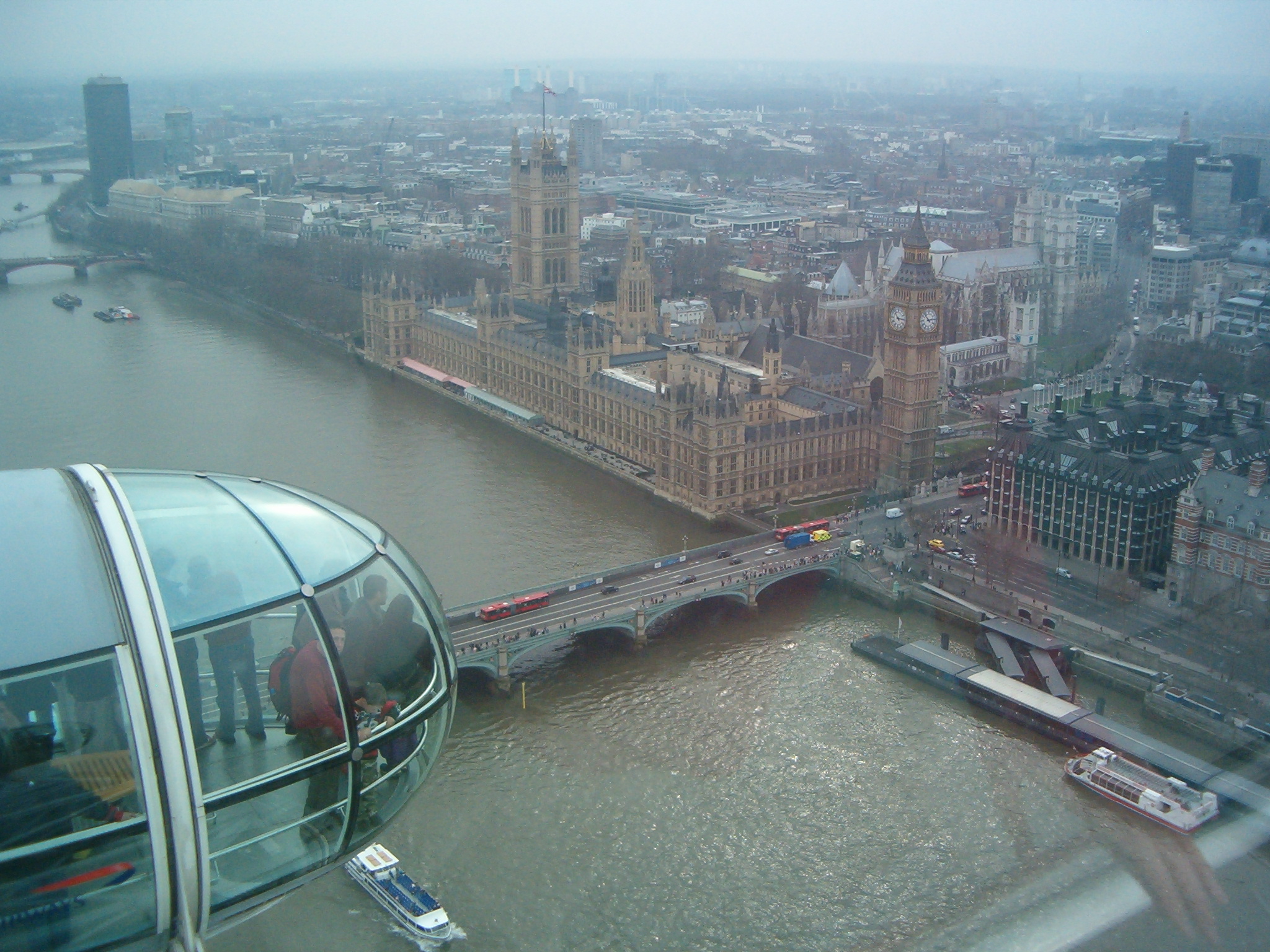 Katalina and I have spent the last ten years traveling through many countries, often staying in 5 Star Hotels. Now we are content to live in the Bay of Islands, New Zealand, looking after our guests, who arrive on our door step from all over the world.